About
About US
Discover Your Leadership Strength
01.

Mission
We enthusiastically help leaders and teams in the art and science of emotional intelligence by inspiring them to discover their greatness in their personal and work life that creates outstanding results.
02. 

Vision

Our goal is to be a catalyst for positive transformational changes through developmental partnerships that empower our clients to raise the bar in leadership capacity and successful team alignment.
03.

Our Values

Integrity, Trust, Respect, Reliability, Leadership, Accomplishment, Flexibility, Learning, Courage, Happiness, Wisdom, Health and Generosity.
Proven Success
The Numbers Don't Lie
Organization's leaders and their teams say that they experiences more clarity in their leadership, more accomplishments, that they have become better leaders and better people at home and at work.
Cumulative Coaching Hours
Founder & President
 Certified Professional Coach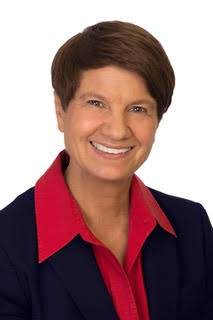 Anne Hurtubise
Anne Hurtubise is the founder and president of Emotional Intelligence Corporation (EIC). "Coaching leaders and teams to greatness", our tagline, conveys the essence of what we're all about.
Since 1999, Anne has worked closely with CEO's, Executive Vice Presidents, Directors, Managers and their teams to achieve outstanding performance by enhancing their Emotional Intelligence. EICs clients are located across Canada and internationally, in such countries as U.S.A., China, Japan, United Kingdom, France, Indonesia and South America, EICs clients have transformed their business results and the way they work, manage and lead.
Anne has extensive coaching experience, business knowledge and leadership expertise cultivated over 25 years as a businessperson and entrepreneur creating and managing her own business. As a professional coach, with over 9000 hours of coaching, she has impacted hundreds of leaders to live a more fulfilled life. Anne was Vice President on the Board of Directors for the GTA Chapter of the International Coach Federation from 2005-2007.
·       Certified Emotional Intelligence instructor through Hay/McBer in Boston, the Emotional Intelligence Development Corporation in Montreal.
·       Adler School of Professional Coaching, Organization and Relationship System Coaching (ORSC) through Coach Training Institute by the Centre for Right Relationships in California.
·       Adler Workplace Coaching Program (train the trainer), Adler Certified Mentor Coach.
·       Certified in Team Training Intensive and Team Diagnostic by Team Coaching International.
·       Certified in Myers Briggs Type Indicator, Level 1, Level 2 and Stressors with types.
·       Certified in Shadow Coaching by the School of Shadow Coaching in Ottawa.
·       Certified practitioner in Synergology (body language). Certified in Tilt 365.
·       Studied Management and marketing at the University of Montreal.
·       Studied Information Technology at Control Data Institute.
·       Additional studies in nutrition, physical training, stress management and meditation.
·       Bilingual in French and English.
81E Harcourt ave. Toronto, Canada
416-255-7777
anneh@eicor.com

Coaching Leaders and Teams to Greatness
Contact us
416-255-7777
anneh@eicor.com